CROSS BAND REPEATER WITH 2 BTECH MOBILES
BTECH Radios
WHAT'S NEEDED:
RJ-45 CABLE (Diagram on Page 4)
2 BTECH MOBILES
The frequencies used in this guide are for illustrative purposes only. It is the responsibility of the user to program frequencies that he(she) has
been granted the authority to use.
This Illustration Example Uses:
136.025MHz to 465.025MHz – PL (CTCSS) 74.4Hz

1: First set the parameters on the two mobiles. On the first mobile select the lower display (with the A/B Button). Set the frequency to 465.025MHz (or your own UHF frequency)
On the other radio select the upper display (with the A/B Button). Set the frequency to 136.025MHz (or your own VHF frequency)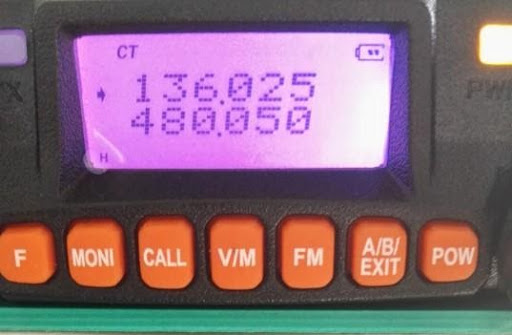 2: On both BTECH mobile radios set the PL Tones with MENUS 11 and 13. In this example set R-CTCS (Menu 11) to 74.4Hz and T-CTCS (Menu 13) to 74.4Hz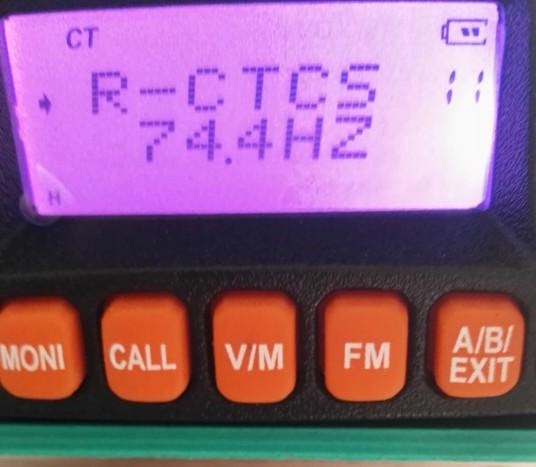 3: Enter MENU 43 REP-M and select CTDCS for two mobiles – this will require the repeater forwarding (X-Band Repeat) to activate once the confirmed PL signal (CTCSS or DCS) is received will transmit it on.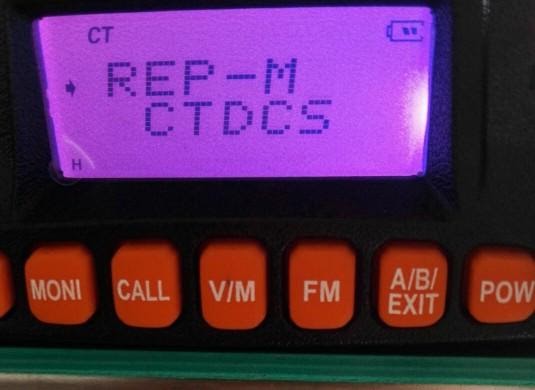 4: Exit the Menus and connect the radios with a RJ-45 cable (diagram on page 4). Insure your external antennas are not in close proximity to avoid interference.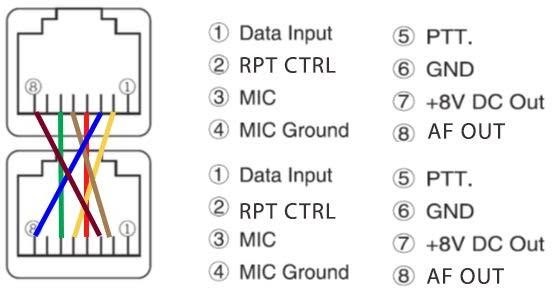 5: If the radio receives the carrier frequency with the required CTCSS or DCS tone (depending on your configuration) the radios will now pass along and transmit the signal from VHF-UHF or vice versa as a cross-band repeater
NOTES:
THIS IS ONLY RECOMMENDED TO SUPPORT CROSS–BAND REPEATING – DO
NOT USE 2 VHF OR 2 UHF FREQUENCIES
MAKE SURE THE TWO ANTENNAS ARE FAR AWAY IN ORDER TO PREVENT
THE INTERFERENCE BETWEEN THE TWO BTECH MOBILES